An expansion building was created to accommodate 8 new Tornado storages machines at their Denver facility. The two story building will have their operator stations unusually located on the 2nd floor. This investment enabled Lockheed Martin Space System to consolidate their spare part inventory from several locations into one central store.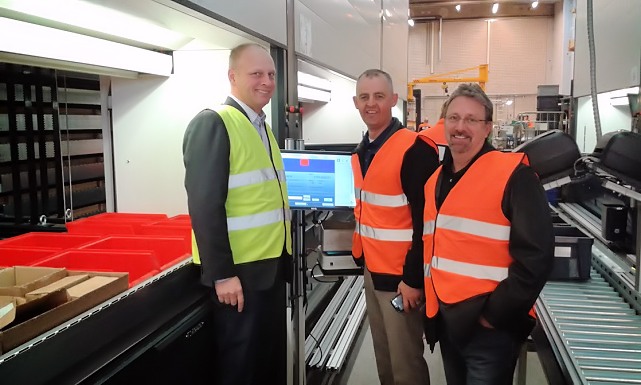 The installation started October 2014 and scheduled for completed on February 2015.
Facts about the Tornado installation:
8 Tornado
Providing 480 storage trays
Tray model 4000 x 820
Providing 500 kg loading capacity per tray
60 ton / Tornado
1500 m2 capacity on a footprint of 104 m2
About Lockheed Martin Space Systems
Lockheed Martin Space Systems is one of four major business divisions at Lockheed Martin. Their headquarters is in Denver, Colorado with additional sites all around the US.
The division currently employs about 16,000 people with a turnover of approximately $7.9 billion in 2013. It's most notable products are commercial and military satellites, space probes, missile defense systems, NASA's Multi-Purpose Crew Vehicle (formerly Orion), and the Space Shuttle External Tank.