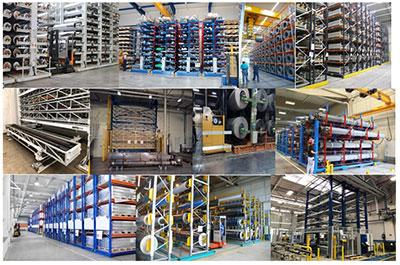 The transaction is subject to the approval of the European competition authorities and is expected to
be closed before the end of 2019.
Kredit is a well-known brand in the European material handling industry and beyond, being one of the key players within the mobile racking segment. The company has been founded by Petr Ševčík 28 years ago and is headquartered in the Czech Republic, where their entire product line is developed and manufactured.
Kredit will be integrated in the GMH group as an independent company with its own products, brand and distribution channels.
Frank Pohl, Group CEO of Gonvarri Material Handling, says: "We very much welcome the Kredit team in our group and believe that through this acquisition we will enlarge GMH mobile racking competence and market presence, as well as strengthening our growth opportunities".
Petr Ševčík, Managing Director Obchodní společnost KREDIT, spol. s r.o, says: "Kredit grew up to a stage where we felt we need a strong partner to support our growth and we are happy that we will be part of such a strong group which opens to us new opportunities, strong financial background and keeps our way of business at the same time."
About Gonvarri
Gonvarri Material Handling is a leading provider of industrial storage systems, which markets its broad product and solution portfolio through 15 local Sales offices and wide Export network under the Dexion, Constructor and Kasten brands.
GMH is owned by Gonvarri Industries, a leading, multinational corporation with 6,000+ employees and 43 factories operating in steel transformation for automotive, road safety, material handling and solar energy.