We are waiting for you between 19 to 21 September in «Crocus Expo», Pavilion 3, Hall 12, stand A313 to learn about our products and services, about the market status and the trends in the storage systems industry.
"We are looking forward to meeting with existing and prospective customers at the biggest Logistics fair in Russia. We have prepared many surprises for our visitors so be sure to check out the Constructor stand and view the latest developments in the storage systems industry, now available in Russia." said Dmitri Astakhov, Deputy Managing Director for business and sales development at "CONSTRUCTOR RUS" Ltd. "Here you will also get to meet our expert salesforce that will advise you on the most suitable storage solution for your specific needs."
About Constructor Russia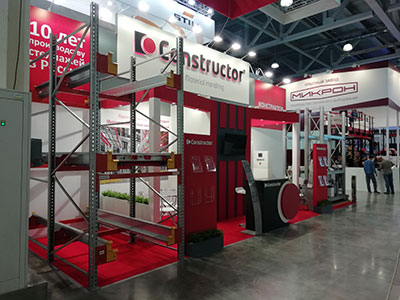 Constructor Russia supplies storage solutions and warehouse optimization through its manufacturing facility in Sankt Petersburg and its sales office in Moscow. Established in 2008, Constructor Russia is part of Gonvarri Material Handling, a leading pan-European provider of storage and archiving products and solutions.
Constructor products are manufactured to European quality standards (ISO 9001) and are designed to European safety regulations (FEM-ERF) tested in the company's specialised Testing laboratory. Significant investments are made continuously to ensure all Constructor factories supply the most efficient, modern and safe storage systems for its customers.
For more information, visit: www.constructor-storage.ru
About CeMat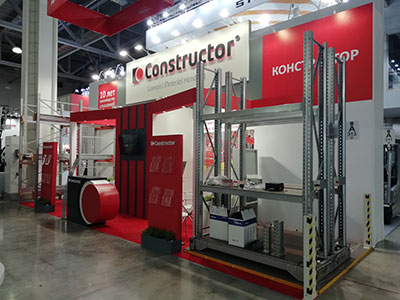 CeMAT Russia is the only exhibition in the country that highlights national and international developments in the field of storage systems for any range of application and any industry.
The exhibition presents: warehouse management systems, warehouse and lifting handling equipment (forklifts, stackers, lift trucks), storage rack systems, components for warehouse equipment, supply chain management, warehouse automation systems (conveyors, robotic systems), RFID system both.
For more information visit: https://www.cemat-russia.ru/en-GB